Everton Goats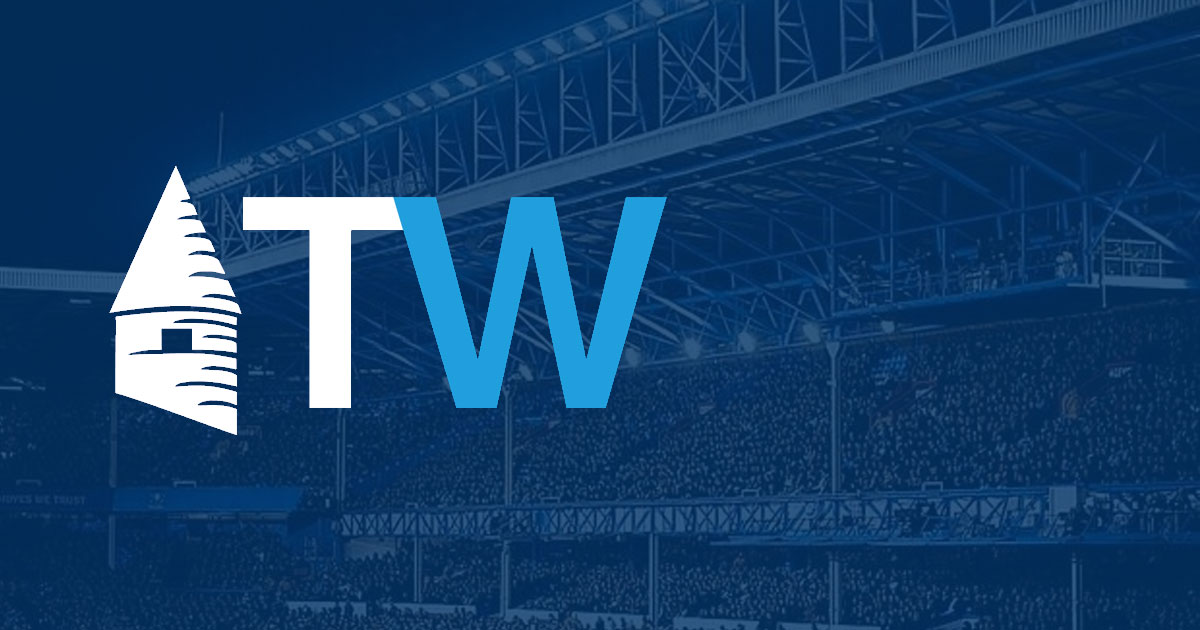 So the season is over and we can stop the panic for a while to reflect on our support for Everton.  If you are like me, a poor wretch who finds it difficult to nod off at night, you may make GOAT lists.  Mine are about golf, football, cricket etc.
So I thought I would bore everyone with my selections for Everton's greatest of all time, in each position.  My point of reference is from the early 1960s so I have discounted the great players prior to that period as I never saw them. I hope this sparks some debate…. so here goes:
Goalkeeper – Jordan Pickford 
Right-Back – Tommy Wright
Article continues below video content
Centre-Back – Brian Labone
Centre-Back – Kevin Ratcliffe
Left-Back – Leighton Baines
Right-Midfield – Alan Ball
Centre-Midfield – Peter Reid
Left-Midfield – Kevin Sheedy
Winger – Andre Kanchelkis
Striker – Bob Latchford
Striker – Romelu Lukaku
Subs:
Neville Southall (Pickford is more agile)
Mick Pejic
Phil Jagielka
Martin Dobson (a Rolls-Royce of a player)
Tim Cahill
Graeme Sharp
Johnny Morrissey
So that's it – I have got it off my chest and now this poor wretch can get some zzzs
Let's get a little dialogue going about the Greatest Of All Time in each position!

Return to Talking Points index  :  Add your Comments »
---
Reader Comments (62)
Note: the following content is not moderated or vetted by the site owners at the time of submission. Comments are the responsibility of the poster. Disclaimer ()

Dave Williams

1 Posted
18/06/2023 at
16:35:49
Pickford ahead of Southall? I'd take Martyn and West before Pickford, let alone Neville!
It really is fascinating to see how opinions differ:
Southall
Wright
Labone
Ratcliffe
Wilson
Kay
Ball
Harvey
Kanchelskis
Lineker
Rooney (Even in the short time we had him, he was a terrific player.)

Mike Gaynes

2 Posted
18/06/2023 at
16:46:58
Terry, I love discussions like this, but I can't really participate in this one because I never saw so many of the players on your list (and everyone's). Names like Labone, Ball, Latchford are just legends in the mist to me.
I'll say this for you, sir — you don't lack for courage. Putting Pickford ahead of Big Nev has positioned you at the bottom of a snow-covered mountainside. I think you should prepare for an avalanche.

Mike Connolly

3 Posted
18/06/2023 at
16:53:54
Southall
Wright
Watson
Ratcliffe
Wilson
Kendall
Ball
Thomas
Kanchelskis
Latchford
Rooney

Jack Convery

4 Posted
18/06/2023 at
16:56:39
Southall
Wright
Labone
Ratcliffe
Wilson
Harvey
Ball
Kendall
Kanchelskis
Latchford
Thomas

John Keating

5 Posted
18/06/2023 at
16:58:37
Dave,
That would be really hard to beat!!!!
Then I look at Vernon, Kendall, Young, Latchford, Harris, West
What a bloody bench!!!!!!!!!

Les Callan

6 Posted
18/06/2023 at
17:02:59
Goodness me, Terry. Pickford for Big Nev.
Not fit to lace his boots. Our greatest player since the war.

Ed Fitzgerald

7 Posted
18/06/2023 at
17:04:33
Southall
Wright
Baines
Labone
Watson
Kendall
Harvey
Ball
Steven
Sheedy
Latchford

Les Callan

8 Posted
18/06/2023 at
17:09:04
What about Alex Parker.
And Jimmy Gabriel – captain scarlet indestructible.
Alex Young. We could go on and on.

Andy Crooks

9 Posted
18/06/2023 at
17:25:12
Lineker should be there. He was the last big club signing we made and the second-best goalscorer we ever had:
Southall
Wright
Wilson
Labone
Ratcliffe
Ball
Kendall
Harvey
Dean
Lineker
Obviously Pejic was a joke.
Imagine Dixie Dean, Hickson, Vernon etc with modern training and protection by referees.

John McFarlane Snr

10 Posted
18/06/2023 at
17:29:18
Hi Terry,
The older one gets, the more difficult it is to select an all-time favourite XI, but from a 'long list' of favourites I've managed to do so.
I have chosen them to play in a formation comprising of a keeper, two full-backs, three half-backs, two wingers, two inside-forwards, and a centre-forward.
Neville Southall
Alex Parker
Ray Wilson
Howard Kendall
Brian Labone
Colin Harvey
Trevor Steven
Alan Ball
Alex Young
Bobby Collins
Tommy Ring
As I've hinted, I could probably select many more players who I have fond memories of, players who will never be forgotten by those who were fortunate enough to see them.

Rob Halligan

11 Posted
18/06/2023 at
17:34:51
It's a bit like trying to pick a fantasy football team. There are so many players to pick from, and no doubt everyone would chop and change their team until settling on their final team:
Southall
Stevens
Labone
Ratcliffe
Wilson
Ball
Harvey
Kendall
Royle
Rooney
Steven

Pete Clarke

12 Posted
18/06/2023 at
17:43:45
Tommy Wright made his debut the year I was born and Labone a few years earlier still so you lads who are slightly older than me were very very lucky to have witnessed probably Everton's greatest team ever in 1969-70.
I think this team would still have given them a run for their money though:
Southall
Stevens
Baines
Ratcliffe
Watson
Steven
Bracewell
Reid
Sheedy
Lineker
Sharp
Subs: Latchford, Distin, Thomas, Coleman,
Martyn, Gray, Arteta.

Danny O'Neill

13 Posted
18/06/2023 at
17:46:37
This will be generational and open up many views, Terry. None will be right or wrong. Just opinions. I don't normally do this, but here goes.
4-2-3-1-1
Southall. The best in his prime.
Stevens. Solid and had goals in him.
Baines. Takes the mantle from Pat van den Hauwe for me.
Ratcliffe. Pace and recovery powers.
Mountfield. Defensive strengths and goals. That black eye at Villa Park as he celebrated the semi-final winner.
Reid. A proper nark with our own players as much as with the opposition. But a great footballer.
Bracewell. Graceful. Such a shame we didn't see more of him.
Steven. Tricky Trev. An exciting traditional winger who scored goals.
Kanchelskis: Not necessarily a winger, more a wide attacking player who cut in, terrified defences and scored goals.
Sheedy. There can be only one. Despite being remembered as a wide left midfielder, his best position was in what we now call the Number 10 role. I think we still sometimes chant "Sheedy" when we get a free kick around the box.
Sharp. Forget the recent board shenanigans. Sharp the player was one of our most effective strikers.
Subs:
McKenzie
Latchford
Cahill
Martyn
Van den Hauwe
Harper
King for that goal. Now I'm getting nostalgic.
Materazzi. May not have been the best for us, but you could see there was a player in him.

Kieran Kinsella

14 Posted
18/06/2023 at
17:58:07
I'll mix it up as everyone has covered the obvious and go with the best 11 players we had in my lifetime based on their careers as a whole and not their time at Everton.
Pat Jennings
Gary Stevens
Kenny Samson
Marco Materazzi
John Stones
Paul Gascogne
Trevor Steven
Andrei Kanchelskis
Norman Whiteside
Wayne Rooney
Samuel Eto'o
Subs:
Southall
Mark Hughes
Lineker
Sheedy
Watson

Mike Doyle

15 Posted
18/06/2023 at
17:58:42
John Mc Snr #10,
Although he was before my time, my late father would be pointing out on this thread that the first name on any post-war team sheet should be Tony Kay. In his view, the best player he ever saw in a blue shirt (and ahead of Alan Ball). Your thoughts?
Just spotted that Dave Williams has included him.

Dave Abrahams

16 Posted
18/06/2023 at
18:05:19
Mike (15),
I'd find it hard to argue with your dad because Tony Kay was a terrific player and an extra captain on the field. I wouldn't leave Wayne Rooney out of any best eleven Everton teams I have seen, adding Bobby Collins to my eleven.
Stopping now because I'd find it hard to leave so many great players out… and Neville Southall would definitely have to be in goal.

Danny O'Neill

17 Posted
18/06/2023 at
18:08:56
I'm always been intrigued by Tony Kay. Before my time, but after what happened and how fondly my father spoke of him as a player, considering he adored Labone, Young, Kendall, Ball and Harvey.
From what I've read, he could have been up there with the best.
Can't believe I forgot Rooney. But too many to think about. You won't capture them all.

Tom Bowers

18 Posted
18/06/2023 at
18:10:22
These selections will have so much variation and, with different generations, the opinions will be as different as black and white.
Everton have had many great players including quite a few who were playing long before many of us were born.
Some were greater after they left and some were great in the time (short or long) they were at Everton.
Obviously attacking players were more popular because they scored goals which won games and gave them the headlines ahead of defensive players.
Ball, Rooney, Lineker, Sharp, Young and Royle of the modern era (since the 1960s) stand out as forward players but one cannot omit Dixie Dean from an era before that.
We haven't had many centre-backs better than Labone but Ray Wilson was as good a left-back as anybody with Tommy Wright and Gary Stevens among the best right-backs.
Peter Reid was a tremendously gifted player as was Trevor Steven, Jimmy Gabriel, Kevin Sheedy, Colin Harvey and Howard Kendall.
Big Nev, Pickford, Gordon West rank as the top keepers but once again a certain Ted Sagar must get a mention from another era.

Dave Abrahams

19 Posted
18/06/2023 at
18:10:45
Kieran (14),
Surely they'd have at least had to play for Everton before getting selected – that would rule Pat Jennings out. And even if he had played, he would have a hard job getting picked before Southall!!

Andrew Ellams

20 Posted
18/06/2023 at
18:28:31
I was 14 in 1985 so I'm just going to go for that team with the possible exception of Baines at left-back.

Danny O'Neill

21 Posted
18/06/2023 at
18:40:26
Again, before my time, but didn't Gordon West have an incredible talent for launching the ball out from a throw?

Ray Robinson

22 Posted
18/06/2023 at
18:45:39
No room for Brian Kidd or Billy Wright?

Ray Robinson

23 Posted
18/06/2023 at
18:50:58
Southall
Coleman
Jagielka
Labone
Wilson
Steven
Kendall
Ball
Harvey
Sheedy
Latchford
Subs:
West
Stevens
Baines
Reid
Bracewell
Lukaku
Rooney

Gerry Quinn

24 Posted
18/06/2023 at
18:57:16
Not one person has mentioned Maupay…

David Currie

25 Posted
18/06/2023 at
18:59:52
Southall
Stevens
Van Den Hauwe
Stones
Ratcliffe
Ball
Harvey
Kendall
Kanchelskis
Rooney
Lineker
Subs:
Pickford, Labone, Steven, Sheedy, Sharp, Beardsley, Bracewell.

Dennis Stevens

26 Posted
18/06/2023 at
19:00:35
Southall
Coleman
Watson
Ratcliffe
Baines
Carsley
Steven
Bracewell
Dobson
Thomas
Rooney

Ray Robinson

27 Posted
18/06/2023 at
19:17:05
Dennis, you could have nominated yourself!

Paul Hewitt

28 Posted
18/06/2023 at
19:34:46
Southall (how fans can pick anyone else is unbelievable)
Stevens
Ratcliffe
Watson
Baines
Steven
Reid
Bracewell
Sheedy
Sharp
Lineker.

Larry O'Hara

29 Posted
18/06/2023 at
19:48:21
Not Lineker: ruined the shape of the team

John McFarlane Snr

30 Posted
18/06/2023 at
19:53:08
Hi Mike [15],
As I attempted to make clear in my post, it's obvious that there would be an avalanche of selections for favourite players. Having been attending games since 1948, I could take an age to mention players who have been my favourites, because in my early years anyone who donned the Everton jersey qualified for that distinction.
Regarding Tony Kay, your dad was right in his estimation of Kay's ability, and it's my opinion that, had Kay not been jailed and banned from football for life, he would have been the captain of the England team in 1966.
Hi Danny [21]
Yes, Gordon West had an amazing throw and no-one could believe their eyes when, in his debut against Wolverhampton Wanderers at Goodison, he demonstrated his talent.

Mark Taylor

31 Posted
18/06/2023 at
20:13:38
This is fun. I can see the rationale for what others are choosing, and maybe I'm picking ones who were favourites for me at the time, but I'd have Husband and especially Morrissey at least on the subs bench.
Jimmy was a bit of an unfulfilled talent, but he was some talent at his peak.
I'd agree that Big Nev has to be goalie. Pickford is a great shot-stopper but he doesn't command his area like Nev used to. And while I have a lot of time for our mid 80's midfield, Steven and Sheedy especially, it would be hard to break up the golden 3 from the late '60s, they just worked so well as a unit. Maybe play those 2 in a 4-5-1

David Currie

32 Posted
18/06/2023 at
20:14:46
Paul 28,
Agreed regarding big Nev, one fan even picked Pat Jennings who played 0 games for us while Nev played 750 games for us!
Larry 29,
Lineker was a world class goal scorer for Leicester, Everton, Barcelona, Spurs and England. Was a class act in both the World Cups in 1986 and 1990.
Regarding 1986, if big Nev had not broken his ankle we would have won at least one trophy, Lineker leaving was a result of the Heysel ban. We would've won the European Cup with him and Sharp up front as they were terrific together.

Kevin Prytherch

33 Posted
18/06/2023 at
20:34:10
From very late '80s onwards, so I missed most of the '80s team in their prime…
Southall
Coleman
Watson
Jagielka
Baines
Parkinson
Barry
Arteta
Barkley
Cahill
Lukaku

Brendan McLaughlin

34 Posted
18/06/2023 at
20:34:55
Disagree David #32
"Lineker leaving was a result of the Heysel ban. "
It wasn't.
Howard Kendall acknowledged it was his decision to move him on largely for the reason Larry #29 mentions and subsequently argued reclaiming the title in 86-87 justified his decision.
Also, Lineker did not want to leave Everton. He made a comment at the time along the lines that a move to Barcelona wasn't a bad consolation prize but it was pretty obvious he hadn't wanted to go.

Liam Mogan

35 Posted
18/06/2023 at
20:45:14
Southall
Coleman
Baines
Ratcliffe
Watson
Arteta
Reid
Steven
Sheedy
Sharp
Rooney

Gary Brown

36 Posted
18/06/2023 at
20:47:20
Southall
Stevens
Mountfield
Ratcliffe
Baines
Kanchelskis
Reidy
Arteta
Sheedy
Rooney
Sharp

Tony Abrahams

37 Posted
18/06/2023 at
20:47:52
At the time, there were also a lot of rumours (again!) that Howard Kendall had sanctioned the Linekar sale, because he thought he was in the frame for the Barcelona job.

Mike Gaynes

38 Posted
18/06/2023 at
20:52:38
Kev #33…
Barkley???
I think you're all on your own with that one.

Les Callan

39 Posted
18/06/2023 at
20:53:25
John @ 10. Really glad you mentioned Tommy Ring. What a winger he was.

Kevin Molloy

40 Posted
18/06/2023 at
20:54:33
I remember being shocked when I asked my Dad who his favourite player was, and he said 'Howard Kendall'.
How does one person have that much talent, we had much to be thankful for when he signed on as a kid.
On top of everything else, the thing which was unusual with Howard too, was how well-mannered he was. When you think how much pressure managers are under and how raw football can be, I can't remember him ever being anything but unflappable.

Andy Meighan

43 Posted
18/06/2023 at
20:59:46
Terry. I'm all for opinions and my god you're entitled to yours.
I love Pickford but to pick him in front of the binman is heresy in my humble opinion.
To me the single most greatest ever keeper I've seen… better than Banks, Shilton, Schmeichel, Clemence, Jennings well anyone you can name.
Other than that great piece.

David Currie

44 Posted
18/06/2023 at
21:18:49
Brendan @34,
If we had played in the European Cup in 1986 no way would Kendall had let Lineker leave the club as he would have excelled playing in Europe.
Kendall would have never left the club a year later, he I believe would have wanted his best players to win the biggest prize.

Finn Taylor

45 Posted
18/06/2023 at
21:23:40
I have always thought Lineker was sold cause we were skint.
I think our problems go back that far.

Iain Johnston

46 Posted
18/06/2023 at
21:31:00
The Lineker deal was done before the '86 World Cup began at the end of May.
I received an autographed photo of him during the week the tournament started wearing a Barcelona kit. My dad who used to sit with his mate Brian Labone always said the deal was agreed the week after the FA Cup Final.
When I was younger, my dad always said that the other bloke he sat with, someone called Kenwright, was a bullshitter and "If he buys you a lemonade, check you still have the watch we got you for your birthday."

Brendan McLaughlin

47 Posted
18/06/2023 at
21:40:40
Fair point David #44
Couldn't argue with that. If we had been in Europe I agree Kendall may have kept Lineker but unfortunately we weren't and unfortunately he didn't.
Have to say though… Sharp & Heath are my GOAT centre-forward pairing.

Dave Abrahams

48 Posted
18/06/2023 at
21:43:32
Kevin (40),
Howard Kendall as a player was excellent. I'd play him with Tony Kay no problem except Colin Harvey and Peter Reid wouldn't get in my team.
Kendall was certainly unflappable as a player, a calming influence on the team with his all round displays, tackling, passing and scoring quite a few goals and another captain for the team.

Dale Self

49 Posted
18/06/2023 at
21:45:59
A good read from the gallery, nice move Terry. I would accept John Collins only getting a thought but think about him.

John McFarlane Snr

50 Posted
18/06/2023 at
22:17:43
Hi Les [39] Tommy Eglington was the main left winger when I was a boy/youth, and I'm not taking anything away from anyone who replaced "Eggo", who was transferred to Tranmere Rovers in 1956.
I was serving in the army at that time, 1956 to 1959.
Tommy Ring was signed in January 1960, and I must confess that I only saw him in home games, in that season, he figured in 16 appearances scoring 2 goals.
The following season, he made 11 appearances scoring 4 times, and he suffered a broken leg in a collision with the Chelsea keeper Reg Matthews. He was a definite improvement and unfortunately his Everton career was over.

Sam Hoare

51 Posted
18/06/2023 at
22:22:15
Been an Everton fan since about 2000.
Difficult to know whether to judge players on their whole Everton career or them at their best for Everton.
Pickford
Coleman
Yobo (strange one but I loved him in his prime!)
Lescott
Baines
Arteta
Barry
Cahill
Rooney
Lukaku
Richarlison

Brendan McLaughlin

52 Posted
18/06/2023 at
22:36:11
Curious Sam #51
You obviously came later to Everton than most. Why and why Everton?
Also please feel free to ignore BTW.

Kieran Kinsella

53 Posted
18/06/2023 at
22:45:38
Dave Abrahams
I put Jennings just to be mischievous lol although I have met him a few times and he's a lovely fellow

John Raftery

54 Posted
18/06/2023 at
22:49:51
My starting point is 1962. Southall and Ball would be my first names on any team sheet over the last sixty years. All the other positions would be up for debate.
Southall
Coleman
Labone
Ratcliffe
Wilson
Reid
Ball
Sheedy
Steven
Sharp
Lukaku
I imagine on another day Stevens, Baines, Harvey, Kendall, Arteta, Royle and Dave Watson might all feature.

Barry Hesketh

55 Posted
18/06/2023 at
22:56:32
Neville Southall, Kevin Ratcliffe, Dave Watson, Colin Todd, Leighton Baines, Dave Thomas, Peter Reid, Kevin Sheedy, Graeme Sharp, Peter Beardsley, Andrei Kanchelskis.

Don Alexander

56 Posted
18/06/2023 at
23:16:32
Nev
Stevens, Watson, Ratcliffe, Van den Hauwe
Steven, Kay, Ball, Sheedy
Young (but only in good boots!) Rooney

John Davies

57 Posted
18/06/2023 at
23:29:17
My first visit to Goodison Park was with my Uncle Brian back in 1963. I was 6 years old and "hooked" the very moment I walked through the turnstiles.
I have personally signed photos, of all my team selected, on the wall in my Man Cave. The place is a "shrine" to Everton FC.
So here goes with my 4-4-2:
Neville Southall, Tommy Wright, Dave Watson, Kevin Ratcliffe, Ray Wilson, Trevor Steven, Alan Ball, Peter Reid, Dave Thomas, Bob Latchford, Gary Lineker.
Subs: Labone, Cahill, Royle. Manager: Howard Kendall.
Great fun and, of course, just my shot at it. Enjoyed seeing all the other team selections too. All of them terrific & worthy of debate over a few jars.

Steve Griffiths

58 Posted
18/06/2023 at
23:51:51
My earliest memories of watching Everton are from 1969/70 & the 1970/71 season. So I am one of the blessed to have seen possibly our two greatest teams. Like John Rafferty (54) big Nev & Bally are the first names on the team sheet, as they are the two truly world class players that I have seen in the shirt of Everton. I was lucky to see both in their prime & I've only seen a couple of players since, that I can say have reached those standards whilst playing for Everton & all too briefly; Andre Kanchelskis & Wayne Rooney (the best teenager I have seen live). The main position I struggled with was center half. I have no memory of seeing Brian Labone live (mostly injured in 1970/71) & do not feel we have had any truely great centre half's since, Radcliffe was more a sweeper using his great pace to full effect. Therefore I've gone for a 3-5-1-1 formation as follows;
Southall,
Stevens, Radcliffe, Baines
Steven, Ball, Reid, Bracewell, Sheedy
Kanchelskis,
Rooney
Subs
Sharp, Gray, Harvey, Kendall, Dave Watson, Arteta & Pickford.

Ian Pilkington

59 Posted
18/06/2023 at
00:24:23
My team is based on players I have seen since my first match in February 1961.
No team throughout Everton history could exclude Dean.
Southall
Wright
Labone
Radcliffe
Wilson
Kendall
Harvey
Ball
Steven
Young
Royle
Bench:
Pickford
Stevens
Baines
Watson
Kay
Dobson
Reid
Sheedy
Latchford
I have excluded Lineker and Rooney due to their relatively short Everton careers.

Ron Marr

60 Posted
19/06/2023 at
01:59:44
Southall
Stevens
Ratcliffe
Wilson
Ball
Kendall
Harvey
Kay
McKenzie
Young
Vernon

Matt Traynor

61 Posted
19/06/2023 at
03:34:25
Espen Baardsen
Alec Clelland
Ian Wilson
Per Kroldrup
Glen Keeley
Mike Milligan
Steffan Rehn
Andy van der Meyde
Gavin Farrelly
Neal Maupay
Aruna Kone
Manager: first half Mike Walker, second half FSW
What's your worst XI?

Eric Myles

62 Posted
19/06/2023 at
04:07:23
I wasn't interested in football until World Cup Fever hit England in 1966 and all my mates were getting mad with it.
So the first game I ever saw was the 1966 F.A. Cup Final and supported Everton for 2 reasons; they were a local team and they were getting beat. I've followed them since including attending all the home games of the 1970 title winning season, except the last as it was a night match.
I was in the sandpits of Saudi for much of the '80's so missed those glory years so for me the greatest are the 1970 team.

Mike Gaynes

63 Posted
19/06/2023 at
04:12:23
Sam #51, fooled me, I thought you were one of the long-termers!

David Currie

64 Posted
19/06/2023 at
04:36:58
Matt 61,
Hard to beat that but think my strikers are worse,
Drew Brand
Mitch Ward
Earl Barratt
Per Kroldrup
Glen Keeley
Alex Nyarko
Clause Thomsen
Ian Wilson
Brett Angel
Mick Ferguson
Salamon Rondon
Subs,
Joe Harper, Alcaraz, Steffan Rehn, Mike Milligan, Carl Tiler, Morgan Scheiderlin,Lie Tie
Manager Mike sunbed Walker! Chairman Bill Kenwright!

---
How to get rid of these ads and support TW
---
---
© ToffeeWeb
Video