Everton: 3 players 777 need to sell after takeover at Goodison Park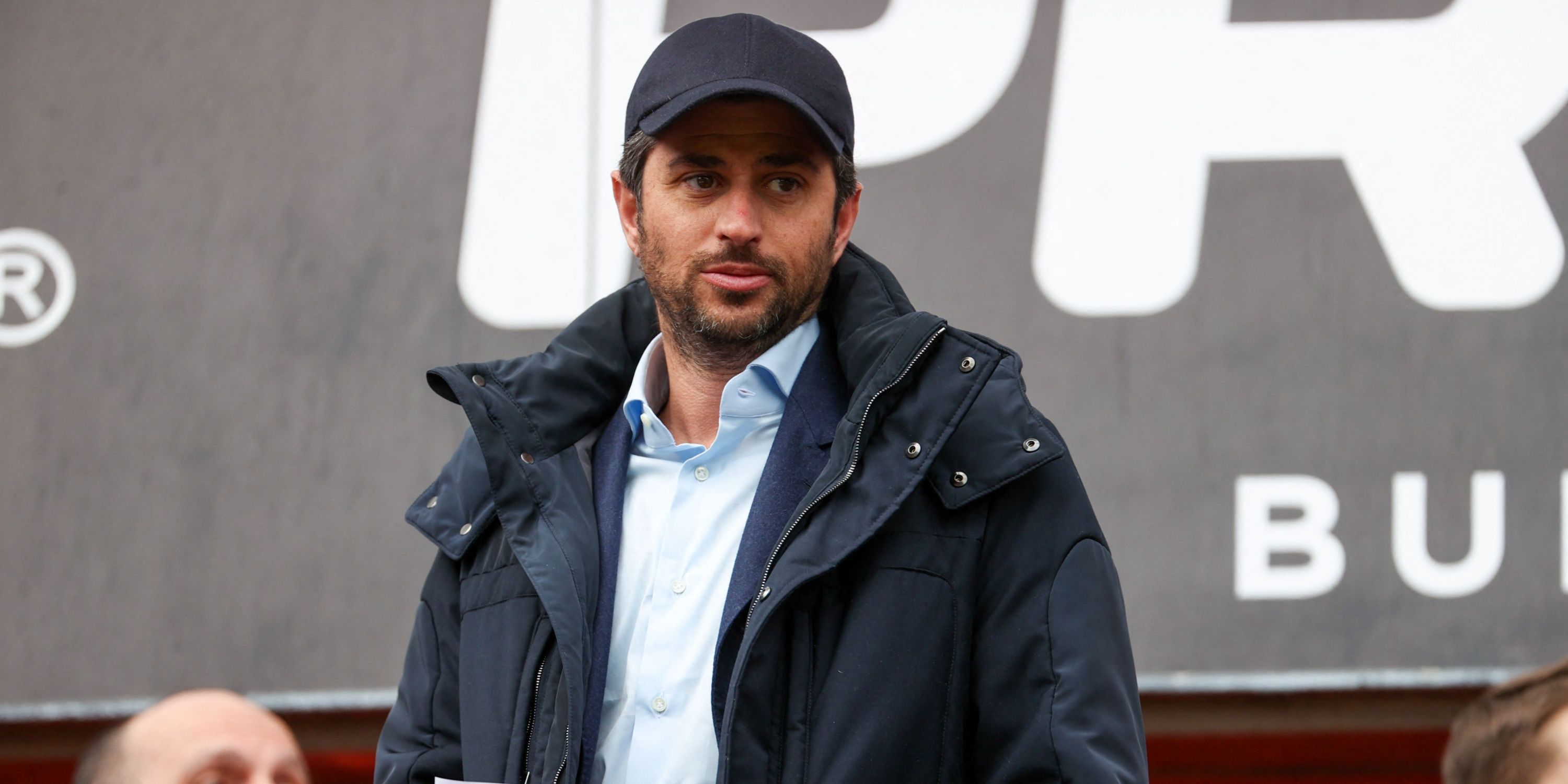 Highlights
Everton's takeover by 777 Partners could bring much-needed change to the struggling club, including improvements on the pitch and financial stability.
Michael Keane's confidence and performances have been questioned, making him a potential player to sell in the upcoming transfer window.
Another two disappointing signings should also be considered for sale to reduce the club's wage bill and allow for a fresh start with players who better fit the manager's vision.
GIVEMESPORT VIDEO OF THE DAY
SCROLL TO CONTINUE WITH CONTENT
Everton are on the verge of a takeover by 777 Partners at Goodison Park, and it could be the first step to ushering in a new and much-needed era at the club. Sky Sports have reported that the regulatory process to allow them to take control of the club is well underway, and that after the Miami-based company agreed a deal with Farhad Moshiri last week, they are looking to complete a deal quickly.
If and when the takeover is completed, the new owners will no doubt be looking at ways to improve the club's dire on-pitch performances over the past couple of years. Given the struggles Sean Dyche's side have had in terms of their finances and sailing close to the limits with FFP, the squad could do with some cost-cutting, and there may be some players looking over their shoulders in terms of their futures. So, we're taking a look at the three players 777 need to sell come the January transfer window if they end up completing their takeover.
Michael Keane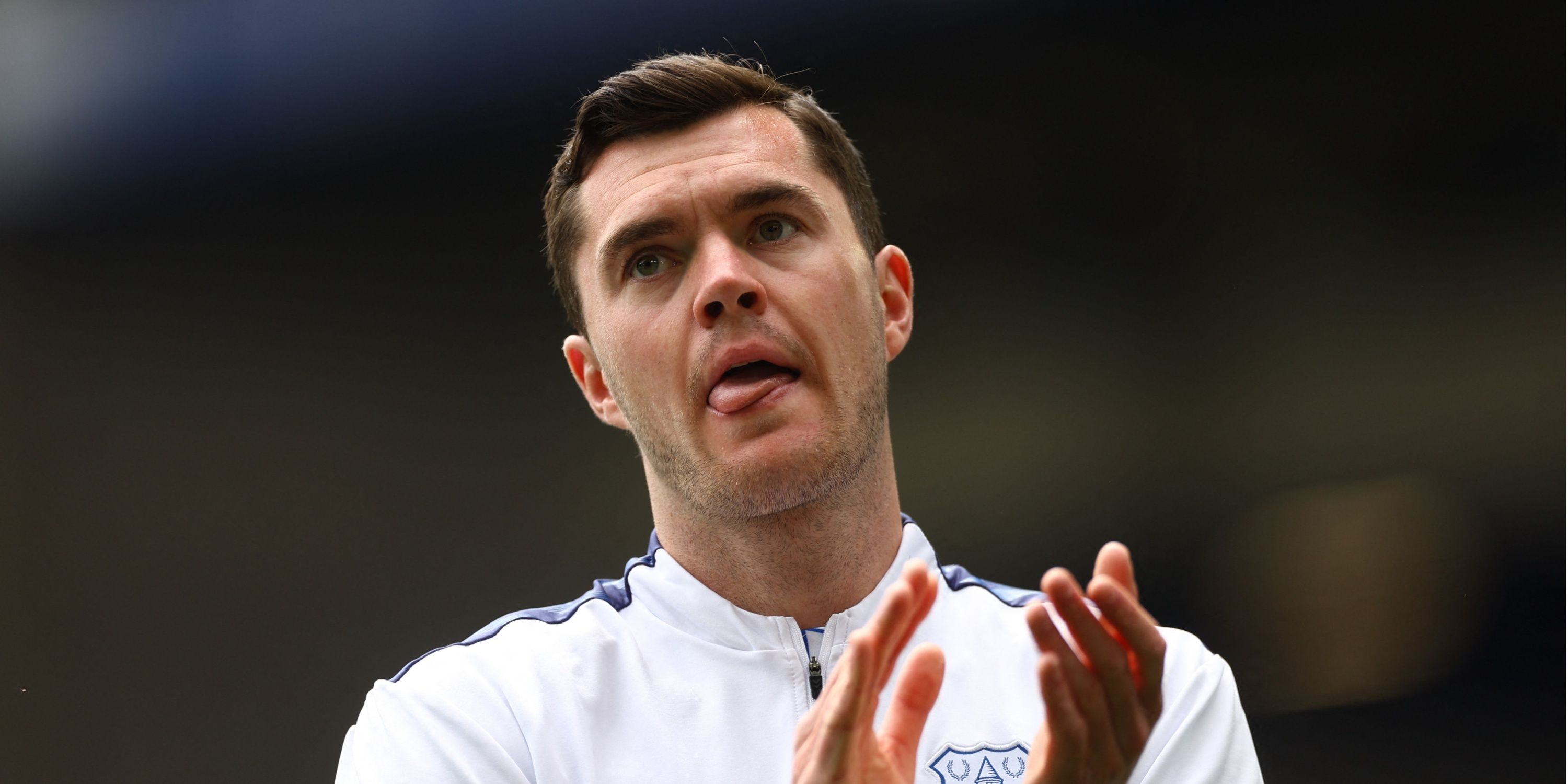 Part of a defence that conceded 57 goals in the Premier League last year, Michael Keane only really came into the reckoning during the second-half of the season, and actually chipped in with some vital attacking contributions – not least a late equaliser against Spurs, and an assist against Wolves in the penultimate game of the campaign. This year saw him start as part of Dyche's defence, but a particularly chastening defeat to Aston Villa saw him taken out of the firing line – a far cry from the performances that convinced the Toffees to shell out £30m to sign him.
While that loss certainly wasn't all down to Keane, it did raise some important questions over whether he is quite good enough to cut it at the highest level. In fact, speaking to GIVEMESPORT after that game, journalist Paul Brown admitted that Keane is suffering from a crisis of confidence, and that Dyche dropping him from the starting line-up was an indication that he may not have been ready to play against Wolves in the following match in the Premier League.
I was surprised that Dyche took Keane out. I didn't think he would. Of all Everton's defenders, Keane looked the one lowest on confidence in the previous game. I don't think that defeat was entirely his fault. I think there were a lot of factors at play there. But taking him out might have been wise if his confidence was low.
Andre Gomes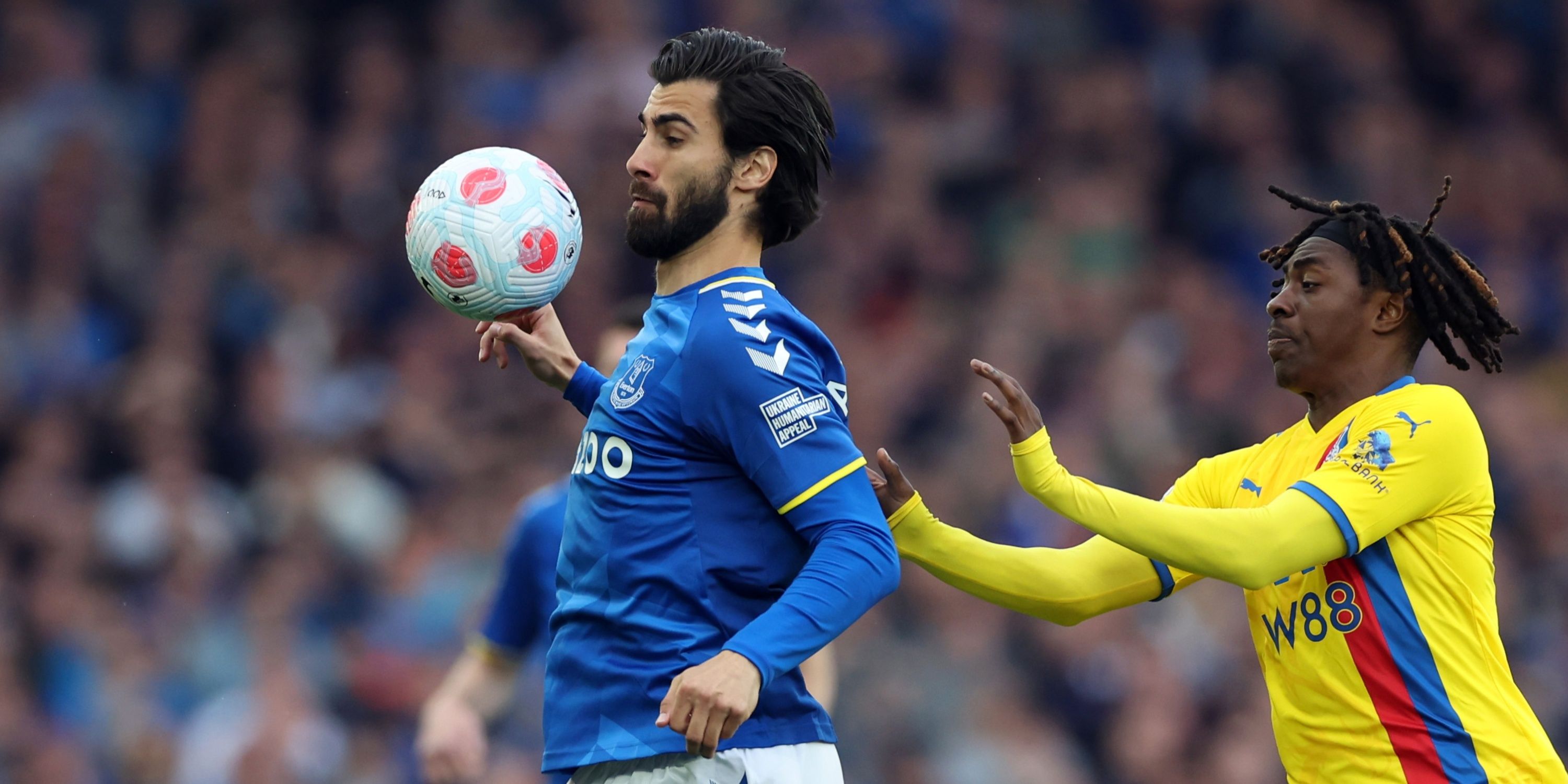 When Andre Gomes signed for Everton, the hope and even expectation was that the Portugal star would become a midfield lynch-pin at Goodison Park having arrived from Barcelona in a £22m deal following a promising season-long loan initially. However, Toffees fans who were pinning their hopes on Gomes would be struck a cruel blow when in a game against Tottenham back in November 2019, a bad challenge from Heung-min Son and then a subsequent collison with Serge Aurier saw him pick up a serious ankle injury. Despite recovering from that, the midfielder simply hasn't looked the same, and a loan spell at Lille last year spoke volumes of just how far the pecking order he has fallen.
For the sake of his own career, you would argue Gomes needs to leave and just kick-start his career elsewhere. While the Portuguese ace may consider the Premier League as a place where he has unfinished business, it makes more sense for Everton as a club to move on from the former Valencia star. Speaking to GIVEMESPORT earlier this month, Brown indicated that the Toffees would be prepared to let Gomes go.
Andre Gomes has only made the bench once this season. He is 30 years old and his contract is up next summer. He's not going to play for this team and he is way down the pecking order. I'm pretty sure the player doesn't really want to be stuck at Everton knowing that he's not going to play.
Earning a reported £112k-a-week at Goodison Park, Gomes is among the club's highest earners, and 777 could make a decent cut in the wage bill by offloading the midfielder come January. Dyche has seemingly got his favoured midfield trio of Amadou Onana, Idrissa Gueye and Abdoulaye Doucoure, and in getting rid of Gomes, could potentially open the door for someone more of what he wants.
Dele Alli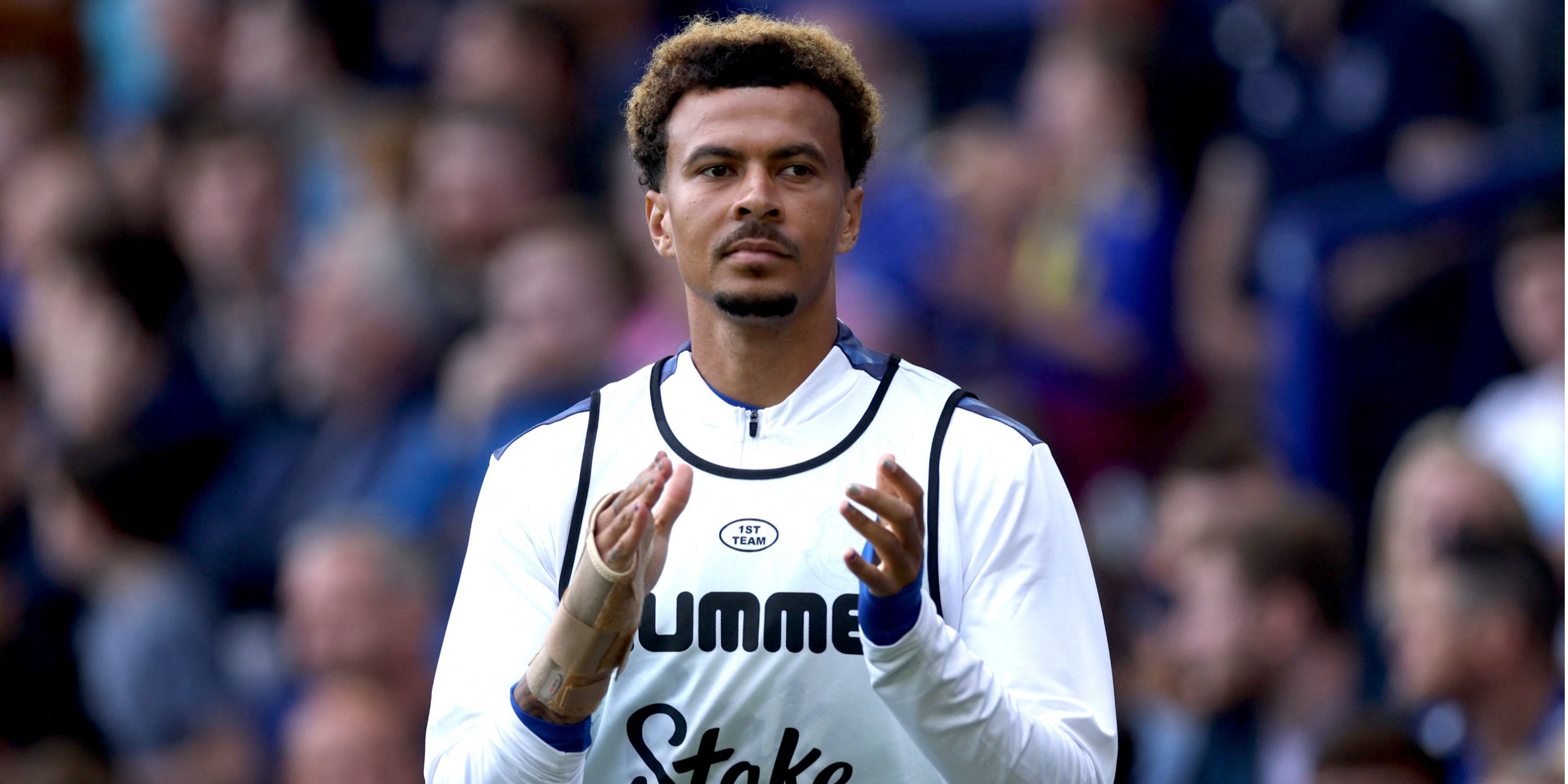 It's safe to say Dele's career at Goodison Park hasn't quite gone the way he wanted, with the former England international struggling immensely with off-the-pitch issues that have seen him unable to hit the heights he did while at Tottenham. The 27-year-old opened up bravely on a podcast with Gary Neville about the kind of hardships and trauma he faced while growing up, and it's a great testament to his character that he went onto become one of the Premier League's most exciting players. But while Everton will no doubt feel a duty of care, it seems best for all parties that when the appropriate time comes, the attacking midfielder looks for a new club and a fresh start.
Speaking back in August, Dyche admitted that the midfielder was still not close to making a return to the first-team, saying: "He is still not over his injury yet. He is well in himself but he is not over his injury. We are miles away from that (thinking about his role in the squad), he is just getting himself right again. He is feeling good and now we will be working with him, on top of that, to make sure the injury is right. But it is still going to be a bit of time yet."
Earning £100k-a-week, so again like Gomes, is eating into a considerable chunk of the budget at the club. Slashing that number off the wage bill would go a long way to reducing some of the financial burden that Everton are currently facing, and could loosen the purse-strings a little for Dyche. If the Toffees are going to make a full rebuild of the playing squad and enter a new era, then making decisions like this will be necessary.
| Name | Weekly wages (as per Spotrac) |
| --- | --- |
| Andre Gomes | £112,000 |
| Dele Alli | £100,000 |
| Dominic Calvert-Lewin | £100,000 |
| Amadou Onana | £100,000 |
| Jordan Pickford | £100,000 |
| James Tarkowski | £100,000 |
| Idrissa Gueye | £80,000 |
| Michael Keane | £80,000 |
| Ben Godfrey | £77,000 |
| Vitaliy Mykolenko | £58,000 |
Video