End of Season Heartbreak, A Premier League Trophy and Goal of the Season; Looking Back at Glen Johnson's Career
A household name in football, Glen Johnson had a successful career at a number of clubs including Chelsea, Liverpool and Portsmouth. The right-back won the Premier League with Chelsea in 2005 and the FA Cup with Portsmouth only a few seasons later.
Recently speaking to Glen, he covered numerous topics across his career, focusing on the heartbreaking end to the 2013/24 season at Liverpool, his Goal of the Season in 2008/09 and winning the Premier League with Chelsea.
Toughest Opponent to Play Against
When asked about his toughest opponent, Johnson explained that it wasn't necessarily the skill that the player held that made him difficult to compete with, but rather the pairs differing experience.
"Toughest opponent was probably [Ryan] Giggs in terms of, at the time, [Manchester] United were probably the best team and I was young. I reckon I have played against better individuals but at the time, he was in his prime and I was new to the game. United were the best team so he always had the ball in the right position."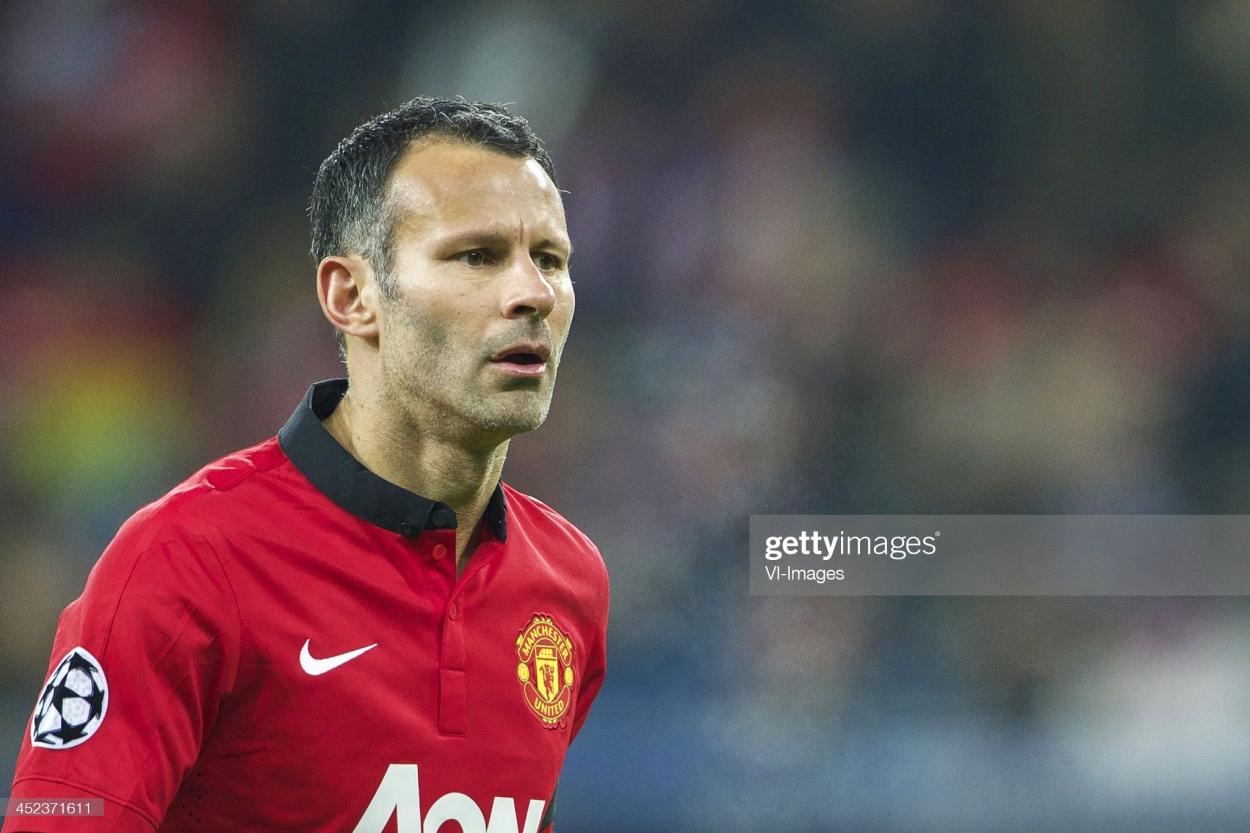 He goes on to explain that players such as Lionel Messi have been strenuous to play against in terms of skill, however at that stage in his career, Giggs stood out as a resilient opponent. 
Since retiring from football, Glen has not only branched into the business sector, but has still stayed involved in the sports industry, where he has some media involvement and a strong hobby in golf. 
When exploring the idea of coaching and management, Glen explains that although he has an interest, it's a highly competitive sector which takes a lot of education to reach the top.
"I like sports coaching, but just because you were a good footballer doesn't mean you'll be a good coach. I'm good with people so I'd like to try it, but it's one of those things where you have to do five or six years to get the badge, and then the chances of getting a decent job is next to none. I think the risk to reward is highly against yourself so I think sticking to the media and staying involved is a better route for me."
When asked about the importance of having extra hobbies or education outside of just the sport, Glen described the fast-pace of retirement and how you can't ease into it. It is a quick swap between a structured lifestyle to suddenly becoming your own manager.
"I think it's huge. You don't retire over two years so there's no getting used to it. All of a sudden you've been used to being told what to wear, where to be, what time to be there and then the next day it's over. So there's no sort of tapering down period to get used to life."
An unknown fact to many Liverpool supporters is that while playing for the club, Glen studied towards a maths degree. He explained that he found this vital for keeping his mind focused outside of football.
"I think it's super important that people have hobbies, goals and objectives that keep their minds focused when all of a sudden you have loads of time on your hands and you could find yourself in a little bit of trouble. That's why when I did maths and Spanish, it's because I wanted to keep my brain focused and have something to aim at."
We then questioned whether further education while being a professional footballer was a common theme that Glen had seen with fellow teammates.
"No, not really. Everyone has certain hobbies and things they like to do, but not really with education. Everyday is a learning day but I think it's important for me to keep my brain focused and aim at something, but not everyones like that."
Johnson previously mentioned his strong relationship with ex-manager Harry Redknapp. He went on to explain that Redknapp had a lot of belief in him. Glen spoke of the importance of playing under a manager that trusts you and how that also displays in your performance.
"Definitely. I think if you're a player, whatever age or level, if the manager believes in you then it gives you a certain level of confidence and then when the managers happy it means you're performing, so the manager will let you do what you need to do that makes you perform. So absolutely, that's a massive thing. If you have a manager that believes in you, shows you trust, then you can repay him."
He then further linked this with the previous question about coaching, describing that managers can sometimes overthink the simple task of getting world-class players to perform to their standard. 
"Going back to the question about coaching, I think that's the easiest part. If you're working with good players, all you've got to do is make them happy, then they will perform. Sometimes when you have top clubs and big names as managers, they try to do it the difficult way and players don't perform. If people are playing with a smile on their face then they're going to perform, they're playing in the premier league for a reason."
As the first signing of the new Abramovich era at Chelsea, Glen was entering what was soon to be a Premier League winning era. At the age of just 18, Johnson was playing alongside world class players and explained that it pushed him to work even harder.
"To be honest I didn't really know the sort of names that were following me through the door. I knew they signed some players, but I didn't know they were gonna sign the best players in the world. It was all kind of new, trying to ride the wave as they say. It was a quick learning curve and it happened fast, then all of a sudden you're in the dressing room with some of the best names in football so I just wanted to compete and work as hard as I can."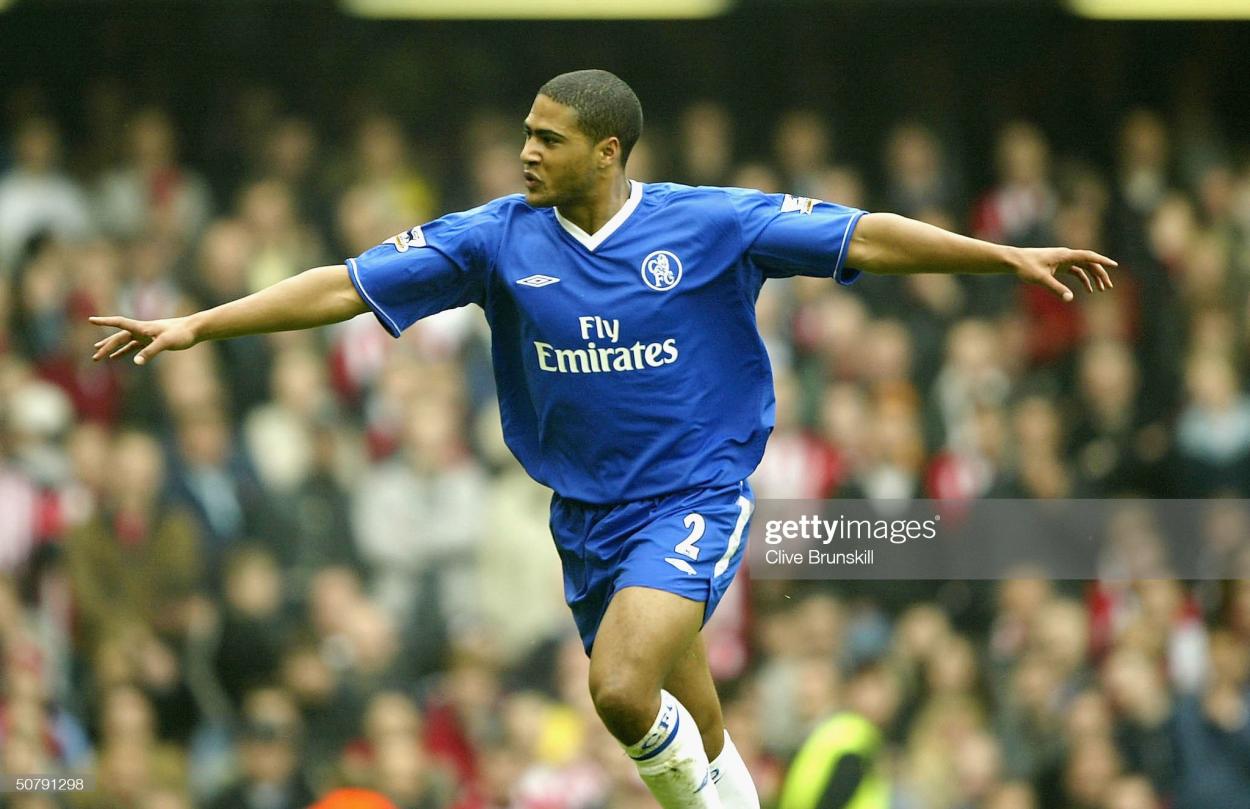 Not only this, but still being so young Glen needed to grow up very fast. He went on to proudly say that seeing his name alongside others on the team sheets was his goal as a young child. 
"When you go to a new club you also want to get the respect of the new players so you want to perform the best that you can to let them know that you're not just there to make the numbers up, you're there to help the team. I think it changed me as a man. I had to grow up very fast but I absolutely loved it. When you're looking at these team sheets and you have some of the best names in the world playing next to you, it's what I always dreamed of as a young kid."
In the 2006/07 season, Glen went on loan to Portsmouth, before signing permanently the next season. 
What was to come for Glen while at Pompey was an outstanding goal in 2008, scoring him the Premier League Goal of the Season in their draw against Hull City. The goal came from a corner, with Glen explaining his feelings towards his position when corners are usually taken.
"I never wanted to stay back for corners, that used to annoy me. I always used to try and be a bit aggressive on the front foot because nine times out of ten the defender wins the header and it comes bouncing out, so I just thought I'm gonna put myself in the middle and if someone wins a header then I'm gonna get to the ball first.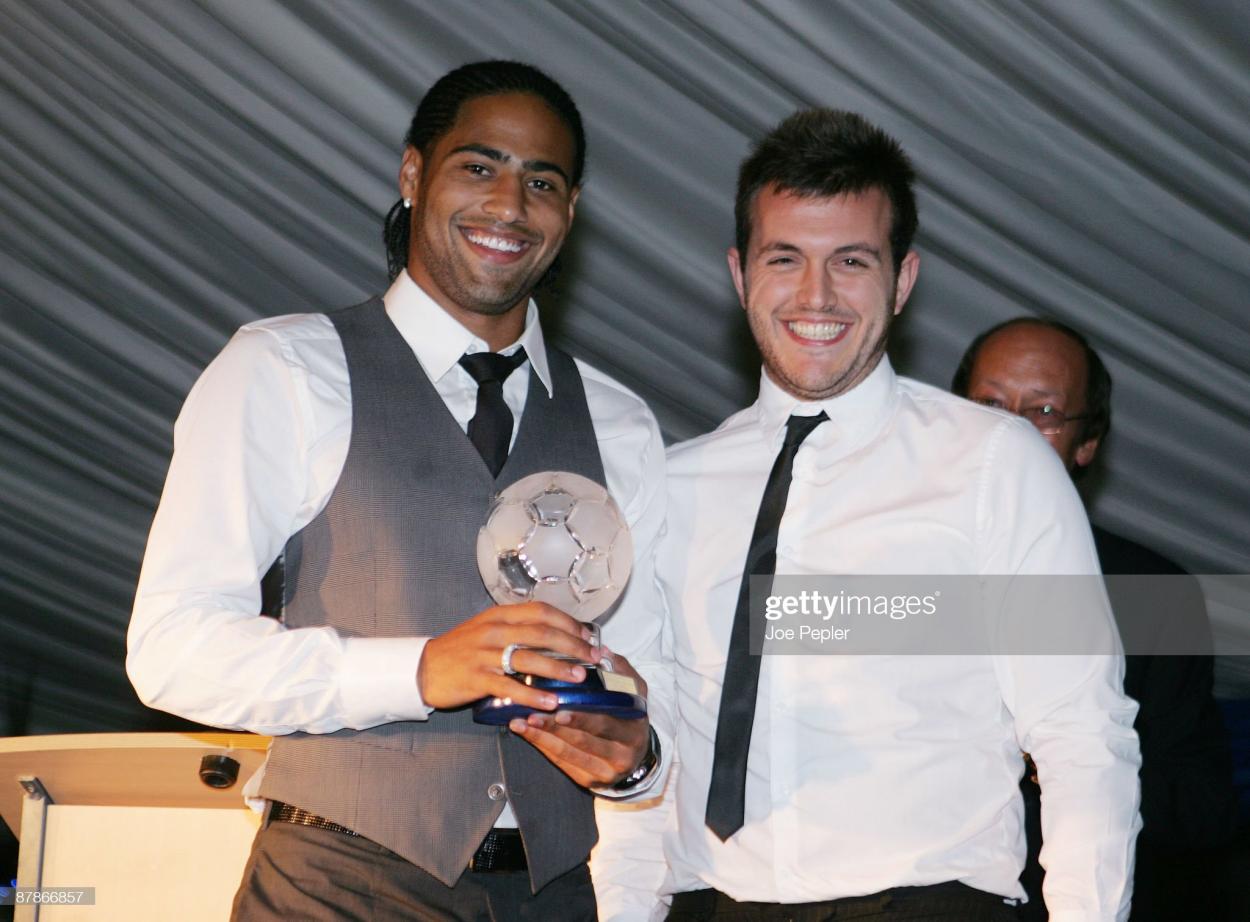 When I controlled it, it was kind of set up perfectly, so I thought I had no choice but to hit it and as soon as I hit it I thought, that's got a chance. It's just one of those moments where you know you've kind of hit it sweet and if the keepers are good enough to save it then good luck to him. It's one of those moments when you've hit it that good that it's not getting stopped. It happened so quickly that you don't get time to think about it."
Glen signed for Liverpool in 2009 under Rafa Benitez, however after leaving the club by mutual consent, Roy Hodgson was appointed. Roy came from success at Fulham, however he struggled to win the Reds over in what was a turbulent time on and off the pitch.
Johnson explained what it was like playing in that difficult time. 
"It was tough. You signed for Liverpool playing with the best players, the team was very good. We sold two, three of our best players and never replaced them, so the squad was struggling. Obviously Roy's period was a bit tough in the sense that I guess it was kind of negative.
If you're the best team you have to go and play like the best team – and Roy kind of made us feel like we weren't the best team. We were going to home games and we were a bit negative and we were more focused on them [the opposition] than we were ourselves. I think that's probably why it didn't work."
While at Liverpool, the team went on to be involved in a tight title race in the 2013/14 season, resulting in Manchester City denying Liverpool the title. 
We asked Glen about how the team would go on to recover from coming so close, however he explained how the season was slightly mistaken, with Liverpool not taking their chances earlier on. 
"It's tough to recover because we almost had the league in our hands. Everyone talks about the [Crystal] Palace game and the Chelsea game but that's not actually true, that's just the bit that people remember. Before Christmas we dropped 24 points, so we were pretty average.
We went on an unbelievable run that put us in a position where we could possibly win the league. So yes, everyone talks about the Palace and Chelsea game, of course they're big moments, but they're not actually why we lost the league. We lost the league because we were average before Christmas.
It's hard to get over, but you can't look over your shoulder in life. You have to learn from what you can and take what you can and you can't control yesterday."
Proudest Career Achievement
During a 16 year senior career, there are a lot of highlights to look back on and celebrate, however Glen was quick to answer as to what the highlight was for him. He explains that ability can be argued however silverware can not. 
"Trophies. Obviously as a young kid you want to play for England in the big tournaments, but I think it's the trophies that you get that people can't take away from you. Everyone will say, this guys a good defender, everyone has their own opinion, but the trophies are what no one can discuss. So I would say winning the Premier League with Chelsea is the highlight."
"Try to enjoy what you're doing. Understand the situation that you're in and what sort of opportunities you've got and to not take anything for granted. It goes so quick so try and enjoy the ride, but make the most of what you've got."
Video ICONIC Premier League title-winning goals!