Dean Jones backs Tottenham defensive target to stay put at London rivals
Dean Jones feels Tottenham target Marc Guehi will stay at Crystal Palace
Speaking to GiveMeSport, Dean Jones has claimed that Tottenham Hotspur transfer target Marc Guehi is likely to stay at Crystal Palace next season.
Tottenham Hotspur have been linked with a move for Crystal Palace's young defender Marc Guehi in recent months. Guehi has quickly emerged as one of the best young centre-backs in the Premier League this season, impressing fans and pundits alike with his performances for the Eagles.
Despite his tender age, he has already become a leader in the Palace backline, and it is only a matter of time before he establishes himself as a regular starter for England. He is just the kind of player that Tottenham want.
It is no surprise that Tottenham are reportedly interested in Guehi's services. The Lilywhites are in need of a new centre-back, and the young Englishman seems to fit the profile of the defender they are looking for.
However, Jones believes that Guehi could be convinced to stay at Selhurst Park if Palace retains their young core and makes an ambitious managerial appointment. Here is what Dean Jones had to say
"I mean, I think he will be linked with clubs. I'm not convinced he's going to leave. We'll have to wait and see what happens with the manager and what path Crystal Palace go on here because he will need to see a certain level of ambition"

"But if Palace's top young players hang around as well, like the attacking lads, then I think Guéhi will probably be willing to stick through it a little bit longer, too"
The Eagles have had a difficult season. Roy Hodgson was brought back to lead the club on an interim basis. The club is looking for a new manager who can bring a fresh impetus to the team and guide them to a higher finish in the upcoming season.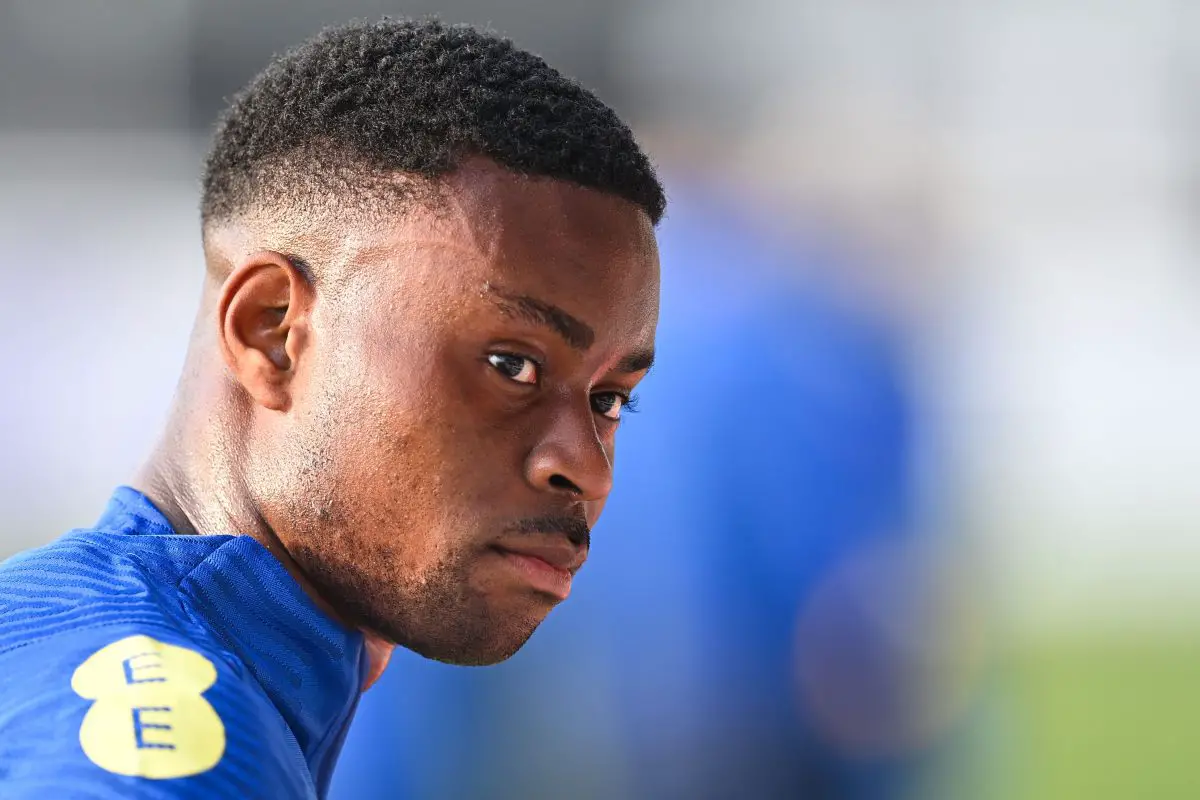 Guehi's future at Palace will depend on the direction the club takes this summer. If they can bring in a new manager who can inspire the team and make some astute signings, Guehi may be convinced to stay and continue his development at Selhurst Park.
However, if Tottenham or any other club comes calling with a tempting offer, it may be difficult for Guehi to turn it down. Spurs are a big club with a rich history, and the prospect of playing for them could be too much to resist for the young defender.
More Tottenham Hotspur News:
Guehi's future is up in the air, and it will depend on how Palace approaches the summer transfer window. If the club can show ambition and bring in a new manager who can inspire the team, Guehi may be convinced to stay. Only time will tell if Tottenham can convince him.
Video 👀 "LOOKS LIKE HE'S STAYING!" Simon Jordan & Danny Murphy feel Harry Kane may stay at Tottenham! 🤔