David Beckham missed his son, Romeo, winning the first trophy of his career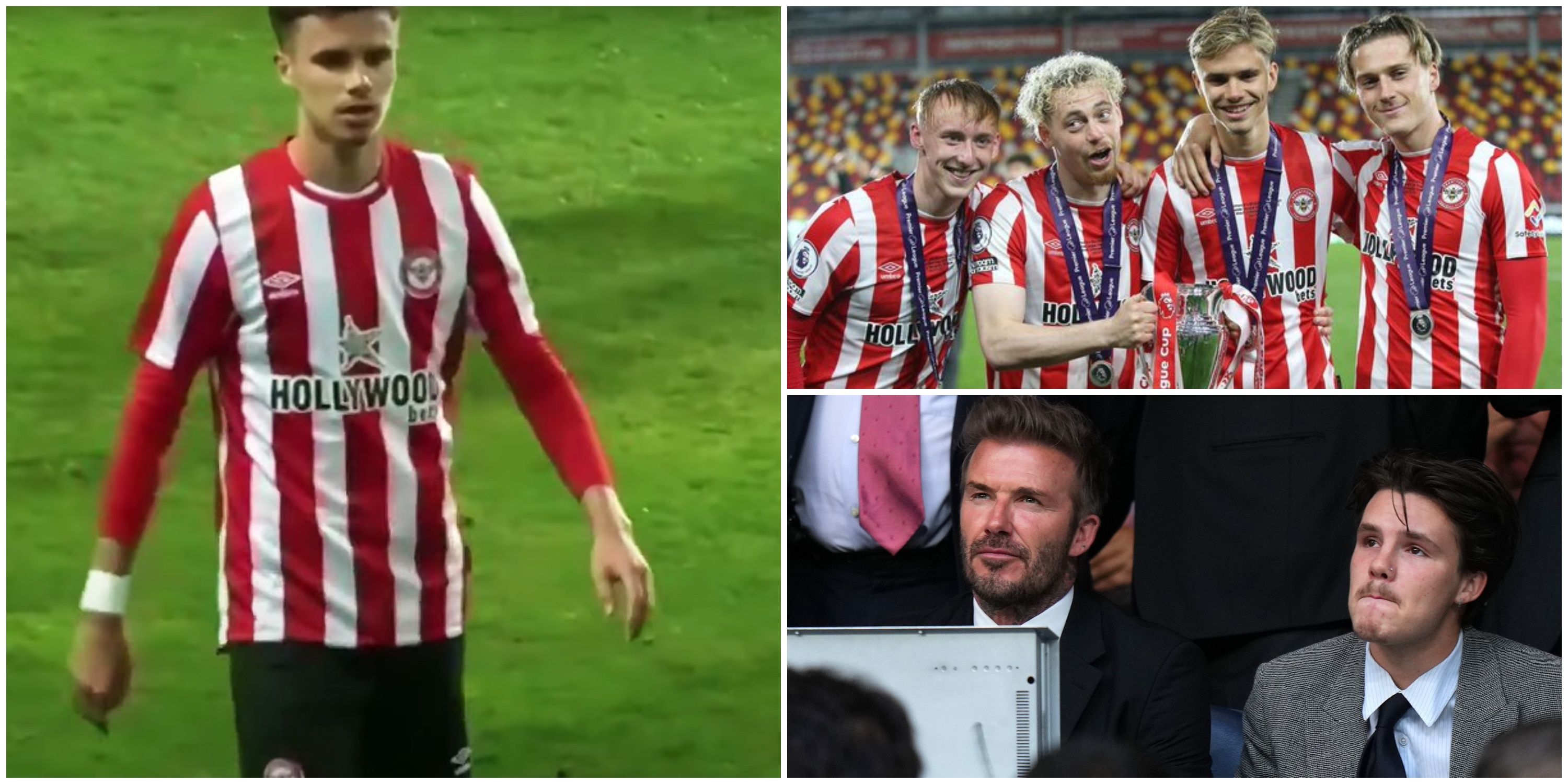 Romeo Beckham won the first trophy in his professional career – but his dad, David, missed it.
Romeo, 20, helped Brentford 'B' beat Blackburn under-21s 2-1 in the Premier League Cup final on Tuesday night.
David, however, was attending another football match.
Beckham Sr and son, Cruz, were in Madrid watching Real Madrid 1-1 draw with Manchester City in the Champions League semi-final.
But over in west London, Romeo was lifting the Premier League Cup trophy aloft. He was an unused substitute in the final.
GiveMeSport VIDEO OF THE DAYSCROLL TO CONTINUE WITH CONTENT
Romeo is currently on loan from Inter Miami and has been playing for Brentford's second-side for five months.
What did Brentford manager say about Romeo Beckham?
After he signed, Brentford boss, Thomas Frank, insisted the signing wasn't a PR stunt.
"Romeo is a very good player, of course he has a name that is pretty worldwide, and big," Frank said.
"For Romeo he is himself, but he of course has a big name. You can't compare [father and son].
"He is here for a reason, because we think he is a good player, and we are pleased he could make the loan deal."
That was backed up by the club's director of football, Phil Giles
"We brought Romeo in on a loan from Inter Miami for our B team and it was one of the most read stories that day on the website and Twitter," Giles said.
"It wasn't a PR stunt in any way.
"The thought that went into Romeo is that we have relationships in football, he was looking for a place to train in England as he's an Inter Miami player.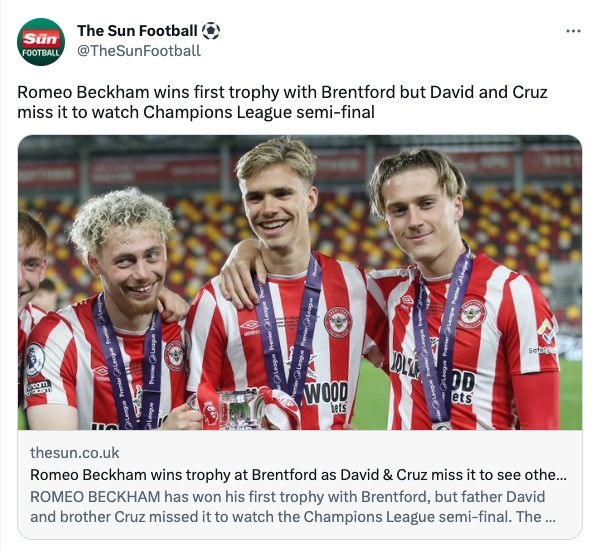 "We said of course but still didn't look past the process of, is he going to add to that environment as a player and as a character as well? Had he come in and been like, 'I'm a Beckham,' that would have been a disaster for us.
"But he is not like that at all, he's like his dad in that he is a humble guy with a good work ethic and wants to do extra hours on the training round. Sometimes he has to be held back a bit from that.
'The fundamental point is it doesn't matter if they are an experienced pro or a young player, the character has to be correct."
Video David Beckham and his Son Romeo Beckham – Like Father like Son – Playing Football & Doing Practice