Carlo Ancelotti rejects Karim Benzema criticism – Football España
Real Madrid boss Carlo Ancelotti has dismissed any potential criticism of captain Karim Benzema's form.
The Frenchman remains a central player for Los Blancos, despite their failure to retain the La Liga and Champions League titles, in a frustrating end to the campaign.
Benzema's contract expires in June, but the veteran striker is expected to sign another 12-month renewal in the Spanish capital, as a show of faith in the 35-year-old.
Despite only managing four Champions League goals in 2022/23, Benzema has racked up 17 league goals, in an injury disrupted season.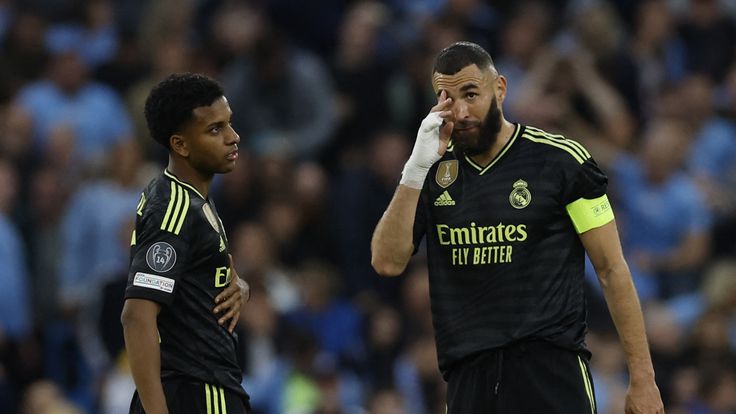 Ancelotti claimed a poor showing in the 4-0 Champions League semi final loss to Manchester City was not unique to Benzema as an individual, and claimed the criticism is completely unfounded.
"There's no point in doubting Benzema. He had a bad game, but not only him. He's still a legend at this club. The team wasn't right on Wednesday, not just Karim", as per reports from Marca.
If Benzema can score 20 or more La Liga goals in the final matches of the season he will have reached that benchmark for the last five successive league seasons.
Video REAL MADRID | ANCELOTTI sobre las DUDAD y CRÍTICAS que recibe BENZEMA | AS