Anfield expansion, transfers & new season fixtures – LFC in June
For the first time in a year, we will not see Liverpool's senior team play a game, competitive or otherwise, throughout the month of June – but plenty is still happening.
After what felt like a never-ending season, the curtains have finally closed on 2022/23 and we can all take a breather and recharge – before we start all over again!
It will not be the case for a number of Liverpool's internationals, though, who still have games to play this month before they can put their feet up and hit the reset button.
That's not all that is on the agenda as there will be transfer activity, a new fixture list and the official arrival of the club's new sporting director.
Let's take a look at what the month of June will have in store.
June 1 – Schmadtke's first day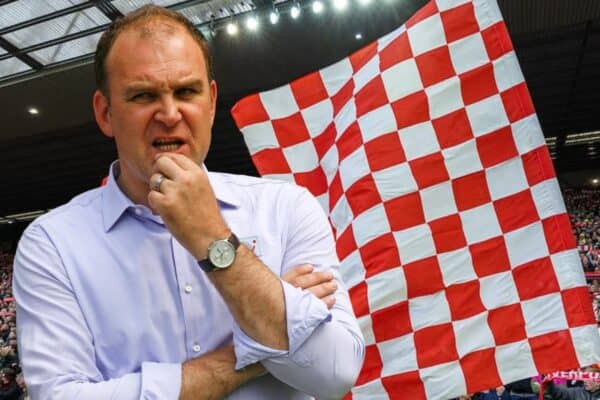 With Julian Ward signing off from his duties, Liverpool have sought out Jorg Schmadtke as their new sporting director on an initial three-month deal.
There had been confusion over his role and status but he will work alongside Jurgen Klopp and Co. from June 1, with his role to pertain to approaching targets and clubs.
There is scope to make the relationship extend beyond three months, but that remains to be seen.
The club will have already laid the groundwork for their transfers before the German's arrival, but he will assume the duties that Ward will leave behind as Liverpool, for now, continue their search for a long-term sporting director.
June 7 – Europa League takes shape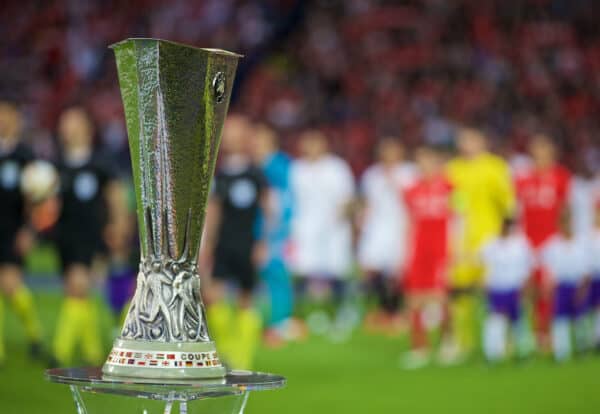 It is Europa League action for the Reds in 2023/24 and they will discover another potential opponent with the conclusion of the Europa Conference League final between West Ham and Fiorentina.
The full list of qualified teams will not be finalised until August 31, following the qualifying and play-off stages – but we will know of 12 clubs officially competing in the group stages on June 7.
Liverpool's campaign in the second tier tournament will start on September 21, following the draw on September 1.
Anyone already booked Dublin for next May?
June 12-20 – International break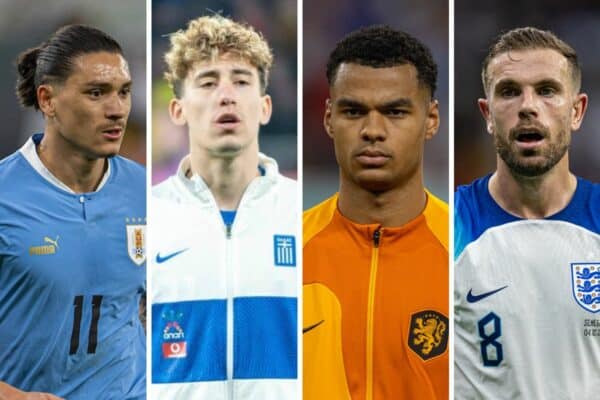 Of course they couldn't give players the summer off, where is the welfare in that?
Friendlies and EURO 2024 qualifiers dominate the schedule, but the saving grace is no Liverpool player is expected to play more than two games.
Diogo Jota (Portugal), Andy Robertson (Scotland) and Luis Diaz (Colombia) will be the last to sign off, with their respective nations playing their final match on June 20.
We can only cross our fingers and hope for no injuries before they all jet off to enjoy their summer break!
June 14 – Transfer Window opens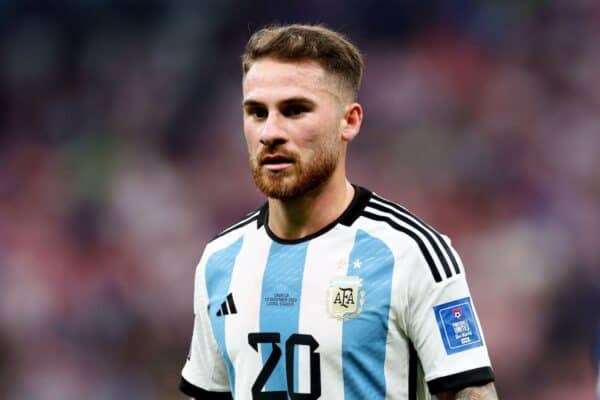 While clubs will be lining up deals, they cannot be formalised until the window opens – it will run for just over 11 weeks, closing at 11pm (BST) on September 1.
It means the window will extend into the season, in line with the rest of Europe.
Liverpool are expected to be busy and are eager to get deals signed and sealed as soon as possible, with Klopp desiring his full squad to be assembled for pre-season in mid-July.
Midfielders are at the top of the agenda, including Brighton's Alexis Mac Allister, while defensive options will also be considered. The club must nail each of their transfers.
June 15 – Premier League fixture list released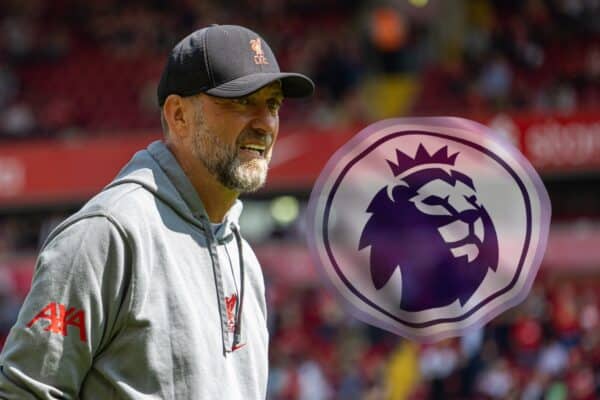 Although the new Premier League season does not start until August 12, they are wasting little time in disclosing what 2023/24 will look like.
It is an exciting day!
Liverpool have asked to play the first game away from home as they put the finishing touches on the new Anfield Road Stand, so do not be surprised to see another away day opener.
Wonder if we will play Man City at home first, again, and if a promoted side will be first up, again.
Anfield Road roof removal hits 4 weeks
Expect to see the new Anfield Road End really start to take shape in the coming weeks, with the latest major development seeing the old roof completely removed.
Work got underway days after the final home game of the season and by the latter stages of the month there should be a noticeable change between the old and the new.
It is a process we have seen before with the Main Stand, and this time around it is to be just as impressive as we prepare to see Anfield's capacity boosted by 7,000 seats.
Not long now until we see the final product!
Video Liverpool's Midfield Transfer Plans REVEALED