A shocking David De Gea statistic from the FA Cup final had Erik ten Hag absolutely raging
David De Gea lost the ball a staggering 12 times against Manchester City in the FA Cup final.
Manchester United ended their season on a very bitter note as they lost 2-1 to their noisy neighbours at Wembley.
Two goals from Ilkay Gundogan meant that City secured the coveted trophy and now have the chance to become the second team in English football history to complete the elusive 'treble'.
Not many players had a particularly good game for the Red Devils. One of the worst performers had to be goalkeeper David De Gea, who did have a bit of a shocker.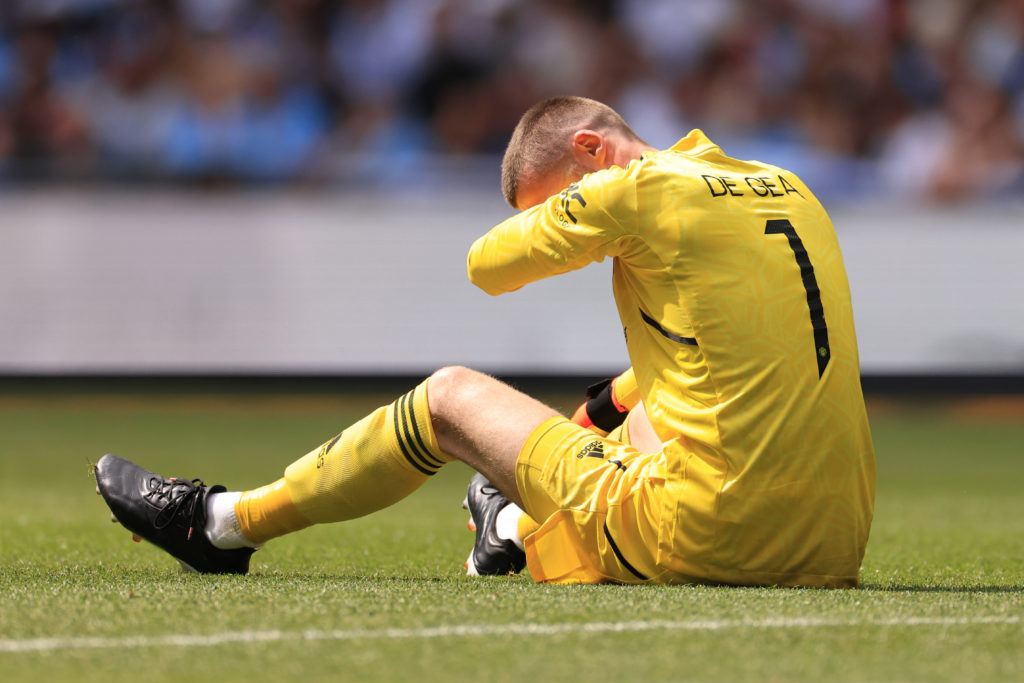 David de Gea lost the ball 12 times against Manchester City
A YouTube video has emerged from yesterday's game which shows United's keeper giving the ball to Manchester City players 12 times over the course of the 90-minute final.
De Gea's distribution is always something that's been majorly questioned in the past, but in such an important fixture – this really isn't good enough.
We have no idea why he tried to long ball so often. United's aerial threat up top is next to nothing, so it's baffling to think why the 32-year-old decided to do this over and over again.
It certainly frustrated Erik ten Hag, who can be seen in the video infuriated at his shot-stopper.
Despite winning the golden glove, De Gea's performances have been massively scrutinised this season and many want a new goalkeeper to replace him.
Roy Keane is someone who believes he isn't good enough, telling Sky Sports' not so long ago that United cannot afford to be sentimental with David de Gea.
Diogo Costa is a name that's been flirted to replace him. It'll be interesting to see who starts between the sticks for Manchester United next season.
Related Topics
Have something to tell us about this article?
Let us know
Video Ten Hag nhắc khéo De Gea về lỗi trong trận thua Man City ở chung kết FA Cup | VTC Now